The animal feed additives market is anticipated to exhibit a 5.4% CAGR between 2021 and 2028.
Pune, India, Sept. 18, 2023 (GLOBE NEWSWIRE) — According to our latest study on "Animal Feed Additives Market Size Report, Forecast to 2028 – COVID-19 Impact and Global Analysis – by Type, Livestock, and Geography," the animal feed additives market is expected to grow from $34.58 billion in 2021 to $49.87 billion by 2028; it is estimated to grow at a CAGR of 5.4% from 2021 to 2028.
Animal Feed Additives Market: Competitive Landscape
ADM, Cargill, Incorporated, Alltech, Land O'Lakes, Inc., EVONIK, Dupont DE Nemours, Inc., Nutreco N.V, NOVOZYMES, KEMIN INDUSTRIES INC are a few of the major players operating in the animal feed additives market. Companies in this market focus on strategies such as investments in research and development activities and new product launches.
Download PDF Brochure: https://www.theinsightpartners.com/sample/TIPRE00005141/
Asia Pacific held the largest share of the animal feed additives market in 2021. rapid urbanization supported by strong economic growth in Asia Pacific is fueling the demand for meat products across the region. The rising per capita income and improving living standards of consumers in the region is enabling them to afford healthier and nutrients foods. This growing trend in APAC is positively influencing the animal food additives market since the demand for meat and dairy products is soaring. As per the United States Department of Agriculture report, the domestic production of hogs is falling short in China, and the country is anticipated to import additional 5.1 million metric tons of pork meat in 2022. Thus, the mass production of animal feed in the region and increasing practices of feeding nutritious feed to livestock are fueling the animal feed additives market growth in the region.
Surging Demand for Livestock Production Boost Animal Feed Additives Market Growth
Industrial livestock production has undergone a significant transformation due to the advancements in antibiotics and animal vaccinations. The increasing demand for meat-based products propels the production of industrial livestock. Livestock products account for 16% of energy and 34% of the protein in human diets. Also, livestock production accounts for around 19% of the value of food production and 30% of the global value of agriculture. The demand for livestock products is driven by the changing lifestyles and food preferences, increasing urbanization, growing income, and the rapidly rising world population. The poultry sector is witnessing aggressive growth due to the rising demand and ease in production and good feed conversion rates. The surge in demand for livestock products subsequently affects the demand for animal feed and feed additives. The additives offer improved gut performance that reduces the need for harmful antibiotics. Phytogenic, acidifiers, and aquaculture are a few examples of additives for gut health. The demand for such additives is growing, especially after the ban on antibiotics as an additive. Therefore, the high demand for livestock products drives the animal feed additives market.
Animal Feed Additives Market: Segmental Overview
Based on product type, the animal feed additives market is segmented into amino acid, vitamins, carotenoids, enzymes, prebiotics & probiotic, minerals, acidifiers, lipids, and others. The amino acid segment held the largest market share in 2021. Amino acids are building blocks of polypeptides and proteins that are a primary component in animals' tissues and muscles. They play an important role in metabolic and biochemical processes of an animal. Therefore, from growth to reproduction and production, amino acids can be highly profitable in increasing productivity of farm animals. These factors are fueling the demand for amino acid and drives the segment's growth.
Based on application, the animal feed additives market is segmented into poultry, ruminants, swine, aquaculture, and others. The aquaculture segment is projected to register a higher CAGR during the forecast period. The growth, health, and reproduction of fish and other aquatic animals are primarily dependent upon an adequate supply of nutrients. Aquaculture feed additives not only improve the growth performance of the aquaculture species but also improve the health performance of the aquaculture.
Order a Copy of this Report at: https://www.theinsightpartners.com/buy/TIPRE00005141/
Impact of COVID-19 Pandemic on Animal Feed Additives Market
Various industries such as food and beverages, consumer goods, and animal feed faced unprecedented challenges during the COVID-19 pandemic in 2020. Moreover, animal feed manufacturers faced significant challenges in production and distribution due to supply chain constraints caused by nationwide lockdowns, trade bans, and travel restrictions, eventually leading to price hikes. The operations and processes were halted across the globe due to the shortage of workforce and limited supply of raw materials. Many renovation projects were put on hold, and builders experienced delays in project completion. Moreover, the COVID-19 pandemic adversely impacted the livestock business during the first two quarters of 2020, as the slaughter rate is significantly reduced, and African Swine Fever (ASF) case has increased the mortal rate in the region. These factors negatively impacted the animal feed additives market growth during pandemic.
Go through further research published by The Insight Partners: (Purchase with 10% Instant Discount):
Pet Food Market Forecast to 2028 – COVID-19 Impact and Global Analysis
Animal Feed Market Forecast to 2027 – COVID-19 Impact and Global Analysis
Animal Feed Protein Ingredient Market Forecast to 2028 – COVID-19 Impact and Global Analysis
About Us:
The Insight Partners is a one stop industry research provider of actionable intelligence. We help our clients in getting solutions to their research requirements through our syndicated and consulting research services. We specialize in industries such as Semiconductor and Electronics, Aerospace and Defense, Automotive and Transportation, Biotechnology, Healthcare IT, Manufacturing and Construction, Medical Device, Technology, Media and Telecommunications, Chemicals and Materials.
Contact Us:
If you have any queries about this report or if you would like further information, please contact us:
Contact Person: Ankit Mathur
E-mail: [email protected]
Phone: +1-646-491-9876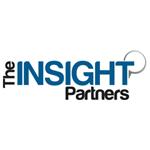 Originally published at https://www.einpresswire.com/article/656242405/animal-feed-additives-market-to-hit-49-87bn-globally-by-2028-exclusive-report-by-the-insight-partners