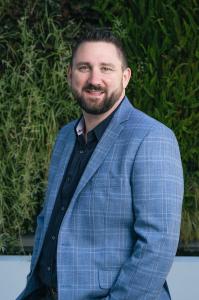 ORLANDO, FL, USA, September 12, 2023/EINPresswire.com/ — Marketing Director, Guy Colangelo, teams up with sports legend Dick Vitale and a global network of professionals to co-author the uplifting book "Never Give Up." Published by SuccessBooks®, this impactful work made its grand debut on August 31, 2023.
Upon its release, "Never Give Up" made waves in the literary world. Securing top spots on Amazon's coveted best seller lists. In addition, it hit #2 on the NEW RELEASE List for both the Direct Marketing and Sales & Selling categories, while also ranking #5 on the NEW RELEASE list for Entrepreneurship, solidifying its status as a must-read for aspiring entrepreneurs and marketing enthusiasts alike. With its compelling insights and unwavering spirit, "Never Give Up" has undoubtedly earned its place among the best of the best in the world of literature and motivation.
At the heart of this exceptional journey lies Guy's pivotal contribution, "Keep Moving Forward: #KMF." Through this chapter, readers gain precious insights that inspire them to rise above life's obstacles.
Meet Guy Colangelo, a dynamic force in the realm of direct response marketing. For over two decades, he has orchestrated compelling campaigns that drive substantial sales. His journey commenced at the age of 16 with his very first sales letter, which triggered an enthusiastic flood of checks from recipients.
Following an enriching academic stint at the University of Central Florida, Guy ventured into the dynamic landscape of independently owned boutique hotels. Here, he pioneered groundbreaking direct response campaigns, collaborating with some of the world's most significant airline loyalty programs.
His trajectory continued as Marketing Director for a subscription-based construction project information service provider. There, he meticulously constructed a robust marketing department that excelled across digital marketing, SEO, content marketing, and email campaigns. Recognized for his exceptional efforts, he earned the moniker "Lead Nirvana" from a renowned marketing technology firm.
Subsequently, Guy played a pivotal role as the Director of Marketing at an automotive direct response agency, achieving record-breaking revenues through elevated member acquisition strategies.
Presently, Guy serves as the Chief Operating Officer at one of the largest personal branding agencies. His strategic acumen and operational prowess drive the company to new heights of accomplishment.
Guy's approach amalgamates traditional marketing wisdom with the rapid pace of the digital era, a blend that forms his recipe for success. Beyond his professional endeavors, he enjoys the sunshine of Orlando, FL, with his wife, two energetic sons, and a lovable Bernedoodle named Marty McFly. When not shaping groundbreaking marketing strategies, he indulges in culinary creations or plans exciting overseas adventures.
In essence, Guy is a dedicated marketer with an unwavering passion for his craft, a seasoned leader fostering operational excellence, and a spirited bon vivant embracing life to the fullest.
"Never Give Up" is now available for purchase. Order your Copy HERE!
SuccessBooks®
SuccessBooks®
email us here
Originally published at https://www.einpresswire.com/article/655322745/guy-colangelo-achieves-amazon-best-seller-status-with-never-give-up-co-authored-with-dick-vitale