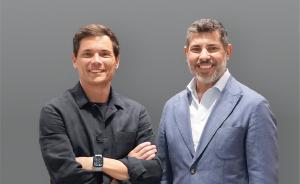 LLYC and ROI Marketing Institute team up to create Marketing Impact by LLYC, offering companies an econometric management model and ROI evaluation
LLYC (BME:LLYC)
MIAMI, FL, USA, October 3, 2023 /EINPresswire.com/ — LLYC and ROI Marketing Institute have joined forces to offer a new solution for organizations focusing on efficiency and profitability. Marketing Impact by LLYC is part of LLYC's consulting services, designed to help businesses make informed decisions based on data.
According to the "Deep Digital Journey: the Impact of Digital Transformation on Business" study by LLYC and ROI Marketing Institute, companies that measure the return on investment (ROI) of their marketing and communication projects improve their profitability by 31% compared to those that do not.
Marketing Impact by LLYC is a systematic approach that measures the actual economic impact of marketing and communication projects and intangibles such as sustainability programs, stakeholder management, and human resources training.
The phased evaluation approach will help organizations determine the economic performance of marketing, stakeholder, training, and sustainability projects and campaigns for companies of all types and sizes, foundations, NGOs, and private-public institutions. The management model proposed by Marketing Impact will help organizations generate objectives, obtain measurable economic results, and manage marketing and intangibles as an investment.
Pablo Turletti, a renowned international speaker, consultant, and trainer in innovation, efficiency, and profitability in management, has joined Marketing Impact as CEO. His model for measuring marketing ROI is taught at several renowned international business schools. Turletti believes it is essential to know the economic impact of marketing projects in a visible and quantifiable way, which will turn marketing and communication into strategic variables for the business.
"The fact that you are unaware whether your marketing campaigns generate profits or losses does not mean they are not costing you money. Eventually, someone will have to pay the price," said Pablo Turletti. "This is why it is essential to measure and quantify the real economic impact of your marketing projects in a credible way. Doing so can turn your business's marketing and communication into strategic variables."
"This new practice area within LLYC Marketing is a result of optimal integration between clients' needs, business vision, and market context," said Adolfo Corujo, Partner and CEO of Deep Digital at LLYC. "It's about equipping clients with the necessary tools to plan, execute, and measure efficient campaigns that lead to positive and profitable results."
Marketing Impact by LLYC strengthens LLYC's value proposition, aiming to help its clients make strategic decisions to achieve their business goals in the short, medium, and long term.
About LLYC
LLYC (BME: LLYC) is a global communications, digital marketing, and public affairs consulting firm with U.S. offices in New York, Miami, and Washington, D.C. and over 1,100 professionals in 12 countries. With over 25 years of expertise, we advise companies that range from startups and unicorns to the biggest Fortune 500 firms.
We help clients make data-driven choices that ensure their company's reputation, trust, and credibility. Whether working on a campaign that will truly connect with people, completing an M&A operation, or carrying out any other communications project or strategy, LLYC's innovative and creative approach to storytelling, extensive experience, and exclusive insights help clients make their visions into reality.
LLYC U.S.
LLYC
+1 786-590-1000
[email protected]
Originally published at https://www.einpresswire.com/article/659432690/marketing-impact-by-llyc-the-solution-to-streamline-marketing-efforts