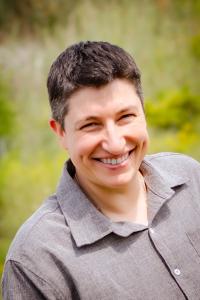 Amelia Heart's Debut Poetic Collection Speaks to the Universality of the Human Experience
GREEN BAY, WISCONSIN, UNITED STATES, September 1, 2023/EINPresswire.com/ — In an era of fleeting attention and transient feelings, Amelia Heart's debut book, "Ramblings From a Creative Mind," emerges as a profound meditation on the full spectrum of human emotions. This anthology, filled with Heart's intricate and poignant poems, takes readers on an expansive journey, reminding them of the shared experiences that unite us all.
Heart's compositions bridge the space between fiction and reality, drawing inspiration from life's myriad experiences some personal, some observed. They resonate deeply, serving as windows to moments of love, despair, hope, and liberation.
"My intention was to craft a tapestry of emotions and stories that would resonate with every individual who opened its pages," shares Heart.
About the Author:

Known for her evocative prose and depth of understanding, Amelia Heart brings her readers into intimate spaces of introspection and contemplation. Her tales, though varied, echo a universal truth of human resilience, aspiration, and connection. Beyond her writing, Heart's life is rich with moments that inspire her work moments of serenity at her northern retreat and the warmth of gatherings with those she holds dear.
A Timeless Message for All:

At its core, "Ramblings From a Creative Mind" is a celebration of the human spirit's indomitable will. It paints a vivid picture of the highs and lows, challenges and victories that weave the intricate fabric of our shared existence. It stands as a testament to the power of dreams, perseverance, and the magic that ensues when one dares to feel deeply.
Atticus Publishing LLC
Atticus Publishing LLC
+1 (888) 800-1803
email us here
Amelia Heart on The Spotlight Network TV with Logan Crawford
Originally published at https://www.einpresswire.com/article/653093956/ramblings-from-a-creative-mind-exploring-the-vastness-of-human-emotion