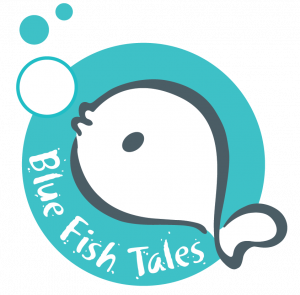 SEATTLE, WA, UNITED STATES, August 30, 2023/EINPresswire.com/ — Blue Fish Tales, Inc, has tapped Nxt Gen Brand Marketing, LLC to serve as its character art brand exclusive global licensing agent.
Nxt Gen Brand Marketing will expand the Blue Fish Tales licensing program across all major categories that will compliment their current program. Blue Fish Tales has been in business over fifteen years and has established long term relationships and licenses in publishing, toys, puzzles, textiles, in addition to clients in a vast foray of fields such as textile, home décor and furnishing, some clothing lines, stationery, etc.
Blue Fish Tales specializes in making character art that has the ability to appeal, invite and engage children. These innovative characters can be used on various children products ranging from infant to 8 years old, that was created by keeping in mind a child's perspective so that the characters come alive and are adored by the users as something unique and precious.
"We are excited about our new partnership with Nxt Gen Brand Marketing. "We share the vision of bringing high-quality children's products to the marketplace to meet the ever-growing demand by those who love and identify with our Blue Fish Tales brand," said Nidhi Wadhwa, Founder & Managing Director.
"I am thrilled to be collaborating with the Blue Fish Tales team to partner and enhance their existing robust licensing program with their endearing and colorful character collections. We will be looking for partners in apparel, accessories, plush and more." said Debi Rosenfeld, CEO of Nxt Gen Brand Marketing.
About Blue Fish Tales, Inc.

Nidhi Wadhwa is an artist and founder of Blue Fish Tales. Blue Fish Tales is the result of her grit, unbelievable talent and diligent hard work. She dared to dream big and give a concrete image to her vision Blue Fish Tales specializes in creating lovable characters, whimsical illustrations, and captivating designs that can be translated on any product making them adorable for children. Our design approach is simple and our work memorable. We believe in touching hearts through our meticulously crafted characters and designs that tell a story.
With over two decades of, bringing joy to the little hearts, Blue Fish has earned a remarkable reputation on a global scale, boasting a satisfied clientele that includes industries related to kids' products, such as; games, puzzles and toys, books and stationery, greeting cards, fabric and apparel, home décor, party supplies, media and entertainment and much more. With an ever-expanding collection of characters and designs available for licensing. www.bluefishtales.com
About NXT GEN Brand Marketing: Nxt Gen Brand Marketing, LLC. is a global consumer product licensing agency that offers highly specialized services; representing innovative, proprietary, brands including entertainment, media, corporate, art and lifestyle properties. Nxt Gen is dedicated to branding, brand management and outbound licensing for its portfolio of brands while helping manufacturers identify licenses and top brands to drive growth and revenues. We help leading brands and manufacturers creatively find new ways to strengthen their relationship with retailers and the consumer. www.nxtgenbrand.com
###

Media Contact:

Blue Fish Tales, Inc., Nidhi Wadhwa, [email protected]

Nxt Gen: Debi Rosenfeld, [email protected]
Debi Rosenfeld
Nxt Gen Brand Marketing
+1 702-239-2026
email us here
Visit us on social media:
Facebook
Originally published at https://www.einpresswire.com/article/652854049/blue-fish-tales-partners-with-nxt-gen-brand-marketing