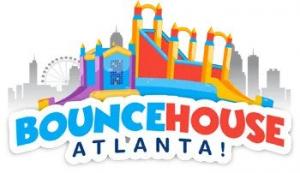 Elevate Any Event with Eye-Catching Event Rentals
Atlanta is a city that knows how to party, and we believe that our customers deserve the best. That's why we have expanded our inventory to include an even wider variety of event rentals"
— Robert Tyler, CEO – Bounce House Atlanta
ATLANTA , GEORGIA, UNITED STATES, October 18, 2023 /EINPresswire.com/ — Bounce House Atlanta, the city's leading provider of party solutions, is thrilled to announce its new collection of jaw-dropping event rentals designed to take any celebration to the next level. With a wide range of items, from inflatables and bounce houses to carnival games and concession stands, Bounce House Atlanta is pushing the envelope for what to expect from an event rental company.
"Atlanta is a city that knows how to party, and we believe that our customers deserve the best. That's why we have expanded our inventory to include an even wider variety of event rentals," says Robert Tyler, Bounce House Atlanta's CEO. "Whether you're planning a birthday bash, corporate event, or community festival, we have something that will make it unforgettable."
Bounce House Atlanta has always been synonymous with quality and customer satisfaction, and this new lineup of event rentals reaffirms that commitment. The company's rental products not only provide hours of fun and entertainment but also adhere to rigorous safety standards.
In the heart of Atlanta, event rentals have become a go-to solution for creating unforgettable events. With Bounce House Atlanta's expansive collection, events can be transformed into lively carnivals, sophisticated corporate fetes, or enchanting community festivals. The company's commitment to ensure customer satisfaction is reflected in the versatility of their offerings, catering to various themes and sizes of gatherings.
With the addition of innovative event rentals, such as photo booths, interactive games, and unique inflatables, Bounce House Atlanta is setting a new bar for creating dynamic event atmospheres. The firm prides itself on its ability to bring joy, excitement, and a wow factor to any party or event, thereby forming lasting memories. In a world where experiences are highly valued, Bounce House Atlanta's event rentals are a game-changer, breathing life into every function they touch.
For a company that started just two years ago, Bounce House Atlanta's journey from a fledgling start-up to a well-renowned event rental provider is truly inspiring. It all began with a dream to revolutionize event rentals in Atlanta. Today, the company boasts an impressive array of event rentals and employs over 20 event rental specialists.
The growth of Bounce House Atlanta is a testament to its unwavering commitment to customer satisfaction. In its early days, the company handled a modest number of events. However, with the support of dedicated employees, a relentless focus on service quality, and word-of-mouth referrals from satisfied customers, the firm rapidly expanded its reach. The company's growth has been exponential, doubling its staff in the past year alone to meet the growing demand for its services.
As Bounce House Atlanta continues to grow and evolve, the company stays true to its roots – delivering unforgettable events with top-quality rentals. The firm's journey, from a start-up to a leading player in the event rentals market, is a clear indication of its potential and a promising sign of what's yet to come.
For more information about Bounce House Atlanta's jaw-dropping new event rentals, please visit bouncehouseatlanta.com
Robert Tyler
Bounce House Atlanta
+1 404-999-9978
[email protected]
Visit us on social media:
Facebook
Instagram
YouTube
Big Bounce & Slide – Bounce House Atlanta


Originally published at https://www.einpresswire.com/article/662676132/bounce-house-atlanta-introduces-an-exquisite-assortment-of-jaw-dropping-event-rentals