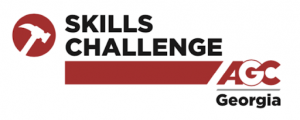 Students to compete in a variety of construction trades at the Sunbelt AG Expo
As one of the host contractors, we are proud to partner with the local industry and AGC Georgia to promote careers in construction while developing our future workforce"
— Lyndy Jones, President of JCI Contractors
MOULTRIE, GEORGIA, UNITED STATES, October 5, 2023 /EINPresswire.com/ — The Associated General Contractors of Georgia (AGC Georgia) is partnering with JCI Contractors to host construction students from high schools in 33 local counties for the South + Southwest Georgia Skills Challenge. The event will be held on Tuesday, Nov. 7, beginning at 8:30 a.m. at the Sunbelt AG Expo (290-G Harper Boulevard).
This Skills Challenge is one of eight regional events held throughout Georgia that will host over 2,300 students from nearly 100 schools. Competitions held at the South & Southwest Georgia Skills Challenge are: Blueprint Reading, Carpentry, Electrical, Masonry, Plumbing, Team Build and Welding.
"As one of the host contractors, we are proud to partner with the local industry and AGC Georgia to promote careers in construction while developing our future workforce," said Lyndy Jones, President of JCI Contractors.
With over 200 students participating in the South & Southwest Georgia Skills Challenge, several hundred additional students will observe in hopes of competing in the future. These students will also benefit from conversations with construction industry professionals who host interactive activities for students to become more familiar with specific construction trades.
"Skills Challenges allow high school students enrolled in construction programs an opportunity to showcase their trade talents in a 'game day' atmosphere," AGC Georgia CEO Mike Dunham said. "For some competitors, this event is a 'Friday Night Lights' experience with the opportunity to receive job offers from participating industry representatives. Each year, we are proud to partner with amazing member contracting firms to showcase rewarding construction career opportunities to student competitors and observers."
Students from construction programs in the following counties are invited to compete in the South & Southwest Georgia Skills Challenge: Atkinson, Baker, Ben Hill, Berrien, Brooks, Calhoun, Charlton, Clay, Clinch, Coffee, Colquitt, Cook, Decatur, Dougherty, Early, Echols, Grady, Irwin, Lanier, Lee, Lowndes, Miller, Mitchell, Quitman, Randolph, Seminole, Sumter, Terrell, Thomas, Tift, Turner, Ware and Worth.
Students who are members of SkillsUSA Georgia and compete in carpentry, electrical, masonry, plumbing and welding at this event are eligible to earn a bid to the State Leadership and Skills Competition (SLSC) that will be held in February 2024.
For more information about Skills Challenges, please visit www.agcga.org/skills.
# # #
About AGC Georgia:
AGC Georgia is a professional trade association and the statewide chapter affiliated with The Associated General Contractors of America, Inc. (AGC of America). AGC Georgia member firms perform a majority of the public and private commercial construction work in Georgia and include 600 of the top general contractors, residential/light commercial builders, construction managers, design-builders, municipal-utility contractors, heavy and highway contractors, specialty contractors, service providers, and suppliers. AGC Georgia is one of 89 chapters representing over 26,000 member firms nationwide. AGC of America is the largest and most respected construction trade association in the U.S. For more information, please visit www.agcga.org.

Benjamin David
Rhythm Communications
+ +1 513-900-7128
email us here
Originally published at https://www.einpresswire.com/article/659886876/agc-georgia-partners-with-jci-contractors-to-host-skills-challenge-for-high-school-students