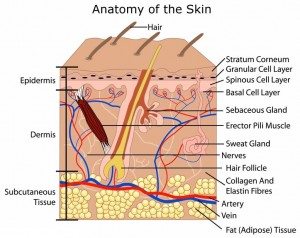 The deep dermis is the area that houses the cells that produce collagen and elastin. Treatments and products must reach this area to have a significant effect.
Renowned Cosmetic Surgeon Dr. Penelope Treece Examines Science Behind Facials: Unveiling Efficacy and Long-Term Impact Amidst Skincare Craze.
Facials, while momentarily invigorating, must be approached with a realistic understanding of their limitations."
— Dr. Penelope Treece
NEW ORLEANS, LOUISIANA, UNITED STATES, August 10, 2023/EINPresswire.com/ — Dr. Penelope Treece, MD, a renowned authority in cosmetic surgery and founder of Southern Aesthetics, delves into the realm of facials, unraveling the scientific foundation behind these skincare treatments and raising the crucial question: Are facials truly worth the hype?
Facials have long held a position of prominence in the realm of skincare, promising rejuvenation, radiance, and a youthful glow. As the demand for these treatments continues to surge, Dr. Treece and her team have undertaken a comprehensive exploration of the existing research to examine the efficacy and tangible benefits that facials bring to the table.
In a society inundated with an array of skincare solutions, Dr. Treece is committed to guiding her patients through the overwhelming landscape of beauty treatments by focusing on evidence-based practices. The allure of a quick transformation and rejuvenation often tempts individuals to indulge in these treatments, seeking a temporary escape from the effects of time and environmental stressors. However, Dr. Treece raises a critical inquiry into the true longevity and efficacy of these popular skincare interventions.
Drawing upon a series of comprehensive studies, Dr. Treece addresses the short-lived nature of the benefits associated with facials. Contrary to the notion of sustained rejuvenation, research indicates that the effects of most facials tend to be transient, offering a short-term solution to enhance the appearance of the skin on the face. The underlying processes that contribute to aging and inflammation are often not effectively addressed by these treatments, leading to a cycle of repeated procedures without addressing the root causes.
Furthermore, Dr. Treece delves into the realm of high-end treatments that promise to turn back the hands of time and alleviate inflammation. In a landscape where extravagant promises are abundant, her research reveals a disheartening reality – many of these pricier and more elaborate interventions lack substantive scientific backing. The allure of immediate results can sometimes overshadow the need for evidence-based practices, leaving individuals vulnerable to deceptive marketing tactics.
"Facials, while momentarily invigorating, must be approached with a realistic understanding of their limitations. We must question whether we are truly investing in long-term skin health or merely indulging in short-lived cosmetic enhancements," asserts Dr. Treece. "Our goal at Southern Aesthetics is to merge the art and science of skincare, offering treatments that are not only effective and beautiful, but also grounded in well-established research," says Dr. Treece.
There is a more beneficial approach to facials, according to Dr. Treece. "Pairing facials with dermaplaning is something I'd recommend. This combination can potentially yield a more substantial impact on skin appearance. By synergistically addressing surface imperfections and enhancing product absorption, this combination offers a balanced approach towards achieving a revitalized complexion." This thoughtful fusion offers dual benefits – dermaplaning exfoliates the skin's surface, enabling skincare products to penetrate effectively. This synergy promotes even skin tone and texture while temporarily removing fine facial hair for a smoother look.
It is important to note the anatomy of the layers of the skin- the epidermis, dermis, and hypodermis (subcutaneous tissue). The deep dermis area is the target. This is where the cells that make collagen and elastin live. To have a real effect on the skin, treatments/products must reach down to this area. "No facial will ever do it and most skin care products don't. Even a peel only acts superficially, some deeper than others, and although you feel smooth and refreshed, you have not reversed any aging."
As the conversation around facials and anti-aging treatments continues, Dr. Penelope Treece remains committed to dispelling misconceptions and fostering an environment of informed decision-making. With her expertise and dedication to authentic, science-driven practices, she encourages individuals to explore the broader picture of skin health, seeking sustainable strategies to counter the effects of time and preserve the natural radiance of their skin.
About Southern Aesthetics

Southern Aesthetics dedicates its practice to providing the highest level of quality in cosmetic surgery in a beautiful, comfortable, safe, and private environment. We have a dedicated, professional, and caring team in Metairie that takes pride in bringing out the you in be.YOU.tiful.
For media inquiries, interviews, or to schedule a consultation, please contact:
Penelope Treece, MD
Southern Aesthetics
+1 504-779-7749
[email protected]
Visit us on social media:
Facebook
Twitter
Instagram


Originally published at https://www.einpresswire.com/article/649285844/behind-the-glow-exploring-the-hype-surrounding-facials