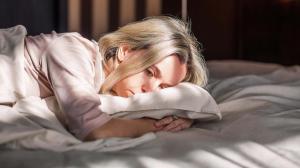 Did you know? Over 2 million Americans are affected by Chronic Fatigue Syndrome (CFS). It's time to find answers and conquer fatigue together.
In the journey to conquer Chronic Fatigue Syndrome (CFS), there's no one-size-fits-all solution. Therapy for relief is as unique as each individual and their underlying causes.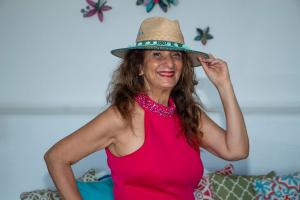 A Global Visionary of Health: Dr. Dalal Akoury, spreading her wisdom and expertise to revolutionize well-being worldwide. With relentless passion, she pioneers a healthier future for all.
Embodying Transformation and Harmony: The AWAREmed logo symbolizes our holistic approach to wellness, uniting mind, body, and spirit for optimal well-being. Join us on a transformative journey towards lasting health.
Recharging Lives Through Holistic Healing At AWAREmed
Fatigue is the enemy of every success."
— Matthew Syed
JOHNSON CITY, TENNESSEE, UNITED STATES, September 25, 2023 /EINPresswire.com/ — Chronic Fatigue Syndrome (CFS) is a debilitating condition affecting countless individuals worldwide, leaving them unable to engage in their daily activities due to relentless exhaustion that is not alleviated by rest. Dr. Dalal Akoury, a pioneer in integrative medicine, is shedding light on the underlying causes of CFS and innovative treatment approaches available at AWAREmed, her renowned medical wellness center.
While much remains unknown about CFS, recent research has revealed critical factors contributing to the condition. Dr. Akoury will delve into these root causes and propose tailored therapies for each circumstance, providing hope and relief for those who have been grappling with this debilitating condition.
Stress: Stress is a known trigger of fatigue, and at AWAREmed, patients can anticipate comprehensive stress relief strategies. These include exercise, red light therapy in the spa room, lifestyle coaching, meditation, diet coaching, and custom-prepared Stress Relief IVs. By addressing stress levels in the body, individuals suffering from stress-induced CFS can look forward to a marked reduction in fatigue severity.
Obesity: Obesity is another significant factor in chronic fatigue, as it can lead to sleep apnea, depression, and hormonal imbalances—all potential triggers for excessive fatigue. Dr. Akoury is happy to discuss diet and lifestyle plans with patients to assist those who are attempting to manage their weight, ultimately alleviating CFS symptoms.
Diabetes: Dr. Akoury emphasizes the relationship between diabetes and chronic fatigue. Diabetes disrupts the body's ability to regulate and use blood sugar, resulting in inadequate glucose for energy production, leading to fatigue and weakness. AWAREmed provides comprehensive care for diabetic patients, including dietary and lifestyle coaching, exercise programs, insulin therapy, hydration IV therapy, and intensive diabetic education. These interventions help patients manage diabetes and its symptoms, leading to a vastly improved quality of life with reduced fatigue.
Dr. Akoury acknowledges that CFS can stem from various underlying factors, and this article serves as an educational resource to empower individuals with knowledge about potential causes and holistic approaches to address them. However, it's essential to note that this information is for educational purposes only and should not replace professional medical consultation. Always consult with a healthcare provider before making lifestyle or dietary changes or altering medications.
For more information about Dr. Dalal Akoury and the innovative treatments available at AWAREmed, please visit www.awaremed.com.
Press Contact:

Shannon Head

Social Media Coordinator

[email protected]
**Alongside Dr. Akoury's 40+ years of personal experience and knowledge, the following source(s) were used to write this article:

https://www.cdc.gov/me-cfs/about/index.html

https://www.ncbi.nlm.nih.gov/pmc/articles/PMC8535742/

https://rb.gy/0qi0w

https://www.medicalnewstoday.com/articles/323398
Dalal Akoury
AWAREmed Health and Wellness Resource Center
+1 843-957-1196
email us here
Visit us on social media:
Facebook
LinkedIn
Instagram
YouTube
TikTok
Break Free From Stress and Chronic Fatigue with Dr. Akoury's Proven Strategies


Originally published at https://www.einpresswire.com/article/657669492/conquering-chronic-fatigue-with-dr-akoury