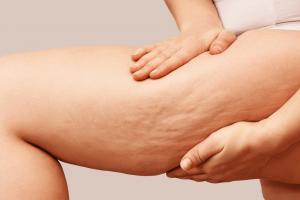 Cellulite is a common concern affecting a significant portion of the population, with estimates suggesting that around 80-90% of people of all genders may experience its appearance at some point in their lives.
Perk up your skincare routine! Discover the wonders of a coffee scrub to help reduce the appearance of cellulite and unveil smoother, more radiant skin.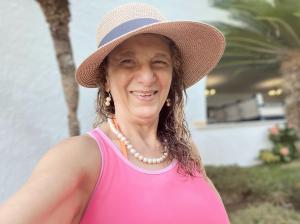 Meet Our Beloved Holistic Expert, Dr. Akoury! With unwavering passion and expertise, she's dedicated to transforming lives and empowering your journey to optimal health. Discover the healing power of holistic medicine with Dr. Akoury by your side!
Embodying Transformation and Harmony: The AWAREmed logo symbolizes our holistic approach to wellness, uniting mind, body, and spirit for optimal well-being. Join us on a transformative journey towards lasting health.
Embrace Wellness and Banish the 'Orange Peel' Effect
To me, beauty is about being comfortable in your own skin. It's about knowing and accepting who you are."
— Ellen Degeneres
JOHNSON CITY, TENNESSEE, UNITED STATES, September 5, 2023/EINPresswire.com/ — National Cellulite Day is here, and renowned wellness expert, Dr. Dalal Akoury, is excited to share some valuable home remedies to aid in the treatment of cellulite. Cellulite is a common cosmetic concern characterized by the dimpled or lumpy appearance of the skin. It's not a medical condition but rather a cosmetic issue that many individuals seek to reduce or manage through various treatments. Dr. Akoury is dedicated to empowering individuals to embrace healthier lifestyles and enhance their self-confidence.
Coffee Scrub*: Dr. Akoury recommends trying a coffee scrub to combat cellulite. The caffeine in coffee is believed to dilate blood vessels and reduce the appearance of skin dimples. Additionally, it stimulates blood flow and eliminates excess water, promoting a healthier skin tone. Coffee's rich antioxidants, such as phenols, help protect the skin from free radicals. Moreover, the natural exfoliating properties of coffee grounds can remove dead skin cells, leading to smoother, more even skin. While it may not eliminate cellulite entirely, exfoliation can significantly reduce its appearance.
Proper Hydration*: Dehydration can make the skin thin and weak, making it easier for cellulite to develop. Dr. Akoury emphasizes the importance of staying hydrated by drinking water and consuming water-rich foods. Foods like cucumbers, radishes, tomatoes, and bell peppers, which contain over 90% water, can help keep the skin's connective tissue strong and supple while contributing to overall well-being.
Frequent Exercise*: Incorporating regular exercise into your routine is essential for combating cellulite. Dr. Akoury recommends a diverse fitness program that strengthens muscles, reduces fat, and enhances circulation, resulting in firmer skin and a reduced appearance of cellulite. Targeting common cellulite areas, such as the thighs and buttocks, is possible with exercises like squats, step-ups, lunges, and glute-bridges.
Dr. Akoury reminds everyone that while these home remedies can be effective, there is no known 100% cure for cellulite at this time. This press release is intended for informational purposes only and should not replace professional medical treatment. It is crucial to consult a licensed professional before making any significant changes to your diet or lifestyle.
Dr. Akoury encourages individuals to explore various natural remedies and lifestyle changes to improve their skin's appearance and overall well-being. Embracing a holistic approach to wellness can lead to positive changes and increased self-confidence.
For more information about Dr. Dalal Akoury and her holistic wellness expertise, please visit www.awaremed.com.
About Dr. Dalal Akoury:

Dr. Dalal Akoury is a highly respected expert in integrative medicine, wellness, and aesthetic medicine. With years of experience in the field, she is dedicated to helping individuals achieve their health and wellness goals through a comprehensive and holistic approach.
Media Contact:

Shannon Head

Social Media Manager

[email protected]
*Along with Dr. Akoury's 40+ years of experience and knowledge, the following resources were used to write this press release:
https://www.healthline.com/health/coffee-scrub-for-cellulite#What-does-science-say?
https://time.com/77632/15-myths-and-facts-about-cellulite/
Dalal Akoury
AWAREmed Health and Wellness Resource Center
+1 843-957-1196
email us here
Visit us on social media:
Facebook
LinkedIn
Instagram
YouTube
TikTok
Startling Revelation From Dr. Akoury: What We Get Wrong About Hydration


Originally published at https://www.einpresswire.com/article/653899501/skin-sculpting-secrets-dr-akoury-s-home-remedies-for-cellulite-success