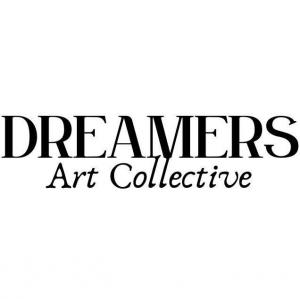 The platform is dedicated to making buying and selling fine arts simpler and easier.
SAN RAMON, CALIFORNIA, UNITED STATES, September 8, 2023/EINPresswire.com/ — Dynamic mother-daughter duo Holly Ellsworth & Isabella Rose, have officially launched their Dreamers Art Collective (DAC) company. The revolutionary platform has been established to make the art selling and acquisition process seamless and efficient, making the overall experience enjoyable for the artist and art connoisseur.
DAC has eliminated the hassles associated with traditional selling methods like trying to sell art online or visiting numerous galleries but failing to make a sale. Providing a chance for undiscovered artistic gems and talented creatives to focus on their art and connect with fellow artists while DAC takes care of all business-related aspects.
Similarly, DAC simplifies the experience for art enthusiasts and collectors looking to find high-quality artwork by ensuring that only exceptional works are added to their collections. Making discovery and purchase easy without customers going through countless mediocre options.
Holly Ellsworth-Rose elaborates, "Artists are not marketing and selling experts; they are not entrepreneurs, not all of them. We want to help these talented individuals and amazing artists by giving them the freedom to focus each day on using their gifts to create masterpieces rather than worrying about selling."
"We want to help create a world where every artist is free from the shackles of 'starving artist' stereotype. We truly believe and envision a world that celebrates creativity and honors the work of original and gifted minds", Isabella added.
Dreamers Art Collective was founded in 2022 by CEO Holly Ellsworth-Rose, the first & only female licensed Harley-Davidson artist across the globe. A passionate painter herself, Holly possesses a unique perspective and creative prowess. She has graced the collections of prominent individuals, including former Harley-Davidson CEO Jeff Blustein.
Her daughter, Isabella Rose, joined DAC after encountering the captivating art of DAC's leading artist and family friend, Del Park. With a background in digital marketing, Isabella has structured the DAC business model piece by piece to free artists from the burdens of marketing complexities.
DAC offers wall art in multiple themes such as Harley Davidson, famous icons like Marilyn Monroe & Madonna, Animals, Bar & Smoker Art, and Seinfeld Art, along with unique paintings like Lotus paintings and Couple Paintings. Moreover, they offer innovative Fleece Blankets, Notebooks, Mousepads, and other accessories for home and gifts. DAC believes in giving back to the community and is proud to announce that a portion of every sale will be used to support foster children across the United States.

Dreamers Art Collective has embarked on its journey to create a haven for artists and art lovers worldwide while bringing positive social impact to society. They call upon all to join them on their journey and help them achieve their vision.
All new customers can enjoy a 10% discount on their first-time purchases, so hurry up and visit the Dreamers Art Collective website to keep posted with updates and additions to their timeless collections.
About Dreamers Art Collective:

Dreamers Art Collective (DAC) is an innovative art platform founded in 2022 by mother-daughter duo Holly Ellsworth-Rose and Isabella Rose. DAC redefines the art industry by providing a curated space for undiscovered artists to thrive by simplifying the art buying experience.
For updates, follow Dreamers Art Collective on Social Media @dreamersartcollective
Isabella Rose
Dreamers Art Collective
[email protected]
Visit us on social media:
Facebook
LinkedIn
Instagram
TikTok
Other


Originally published at https://www.einpresswire.com/article/654599132/fine-art-platform-dreamers-art-collective-launched-by-mother-daughter-duo-holly-isabella-on-sept-7th