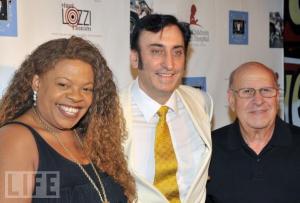 Elvis Presley with the American Sound Studio Band
A DREAM FOR PEACE medley by John Krondes and Elvis Hit Making Team
Radio Stations All Over Planet Earth Are Playing New John Krondes Memphis Rock To Millions Of Fans. A DREAM FOR PEACE Top 5 AC Downloaded Song In The World!!!
LOS ANGELES, CA, UNITED STATES, August 25, 2023/EINPresswire.com/ — ROCK 'N ROLL NEWS (Hollywood News Center)… PlayMPE, one of the World's Biggest Radio Distributors has reported today August 25, 2023 that the John Krondes and Elvis Hit Making Team single A DREAM FOR PEACE is ONE OF THE TOP 5 MOST DOWNLOADED ADULT CONTEMPORARY SONGS WORLDWIDE THIS WEEK!!!!!! (https://daily.plaympe.com/category/charts/downloads/adult-contemporary-weekly-top-20-downloads/). The TOP FIVE Most Dowloaded Artists in AC are #1 Dolly Parton, #2 Martial Simon, #3 James Robert Webb, #4 John Krondes, #5 Ambient Monkeys (See also PlayMPE Facebook and Instagram Posts https://www.facebook.com/photo?fbid=1007506017367199&set=pcb.1007506164033851 / https://www.instagram.com/p/CwYAr9uuYO7/?img_index=1).
Radio Stations all around Planet Earth are excitingly hearing the viral news and playing A DREAM FOR PEACE by John Krondes and the Elvis Hit Making Team to millions of fans. Singer John Krondes is trending radio, media, and fans with his new MEMPHIS ROCK MUSIC. Perplexingly, Elvis Presley has not only made a comeback on movie screens; to the world's complete surprise the King's Memphis Sound has also returned with no explanation through a mystical union with Singer/Songwriter John Krondes. Elvis Presley's Best Friend, Best Man, and 20 Year Road Manager heard the first new recordings by John Krondes with Elvis Presley's TCB Band and others, and spent the last years of his life managing the project and starting waves of new recordings with John Krondes and all of Elvis Presley's musicians and singers. Joe Esposito had proclaimed publicly the new John Krondes music "breathes new life for Elvis". John Krondes, the now Mystery Man Of Hollywood is sending shock waves around the world with the new MEMPHIS ROCK RECORDINGS. However it got here, It's Here…The Lost Memphis Sound Has Been Found. The Believers are pouring in and unexpectedly now celebrating THE RETURN OF THE MEMPHIS SOUND. The Most Fantastic News for the Music World, is that John Krondes has about 100 New Recordings in his Treasure Chest Collection of Music Masters with the original Elvis Presley Music Entourage, and now with even more of the music industry's most famous musicians.
A DREAM FOR PEACE is a medley of "If I Can Dream" and "Classical Dream". Elvis Presley sang "If I Can Dream" in the '68 Comeback Special as a song for peace in the world, and is a featured song in the Movie ELVIS. Phenomenally, playing with Singer John Krondes on the recording is the original American Sound Studio Band from Memphis that recorded "Suspicious Minds" and other hits with Elvis Presley; together with The Jordanaires, Stamps, Imperials, Sweet Inspirations, Elvis Horns and more legends. Joe Esposito wanted a new recording made of "If I Can Dream" and other key Presley songs like "My Way", "Always On My Mind", "The Wonder Of You", and several others. Project Manager Joe Esposito prior to his 2016 death had told media that the John Krondes and Elvis Presley Hit Making Team project "Is On God's Time" and will be bigger than life when the music starts hitting radio, and that fans will expect to hear some of these songs made new again.
A DREAM FOR PEACE by John Krondes and the Elvis Hit Making Team is currently being distributed and promoted to radio stations and media all over the world by CDX Nashville, All Access Nashville, Musik Radio Promotions, Yangaroo/DMDS, PlayMPE, Airplay Express, AirPlay Direct, DJango Promotions, Kayden Gordon Promotions, and others. Also Fantastic News, is that several of the top radio distributors and promoters are also now as of this week additionally offering to global radio stations and media two radio specials to play so that fans can get to hear dozens more of the yet unreleased Memphis Rock Recordings by John Krondes and the Elvis Hit Team. Available for Radio Airplay is ELVIS ALIVE – A New Beginning (Radio Special) and JOHN KRONDES AND ELVIS PRESLEY UNITED (Radio Special – Show #1).
The John Krondes Memphis Rock Music and Radio Specials are Playing To Millions Of Fans by many of the World's Greatest Radio Stations like CMR Nashville [Europe's #1 Country Station] (UK), BBC Stations, "The World Famous" KROQ 106.7 (US), CKNG 92.5 Chuck FM (Canada), 106.9 KROC-FM (US), CJOT 99.7 "Boom" FM (Canada), Level Rock FM 100.5 (Argentina), Pearl FM 98.1 (St. Maarten), Upbeat Radio 97.7 FM (Anguilla), One FM 91.3 (Singapore), Kiss 92 FM (Singapore), Radio Seefunk RSF (Germany), Welle Niederrheim 100.6 (Germany), Antenne AC FM (Germany), 8HA (Australia), FiveAA (Australia), ABC New England NW (Australia), ABC Broken Hill (Australia), Radio Jackie (UK), 88.3 Southern FM (Australia), JOY 94.9 FM [3JOY] (Australia), Gold FM 96.4 (New Zealand), Compass FM 104.9 (New Zealand), George FM (New Zealand), Nikoya FM 106.0 FM (Indonesia), Mood FM Belize 106.3 (Belize), HIT RADIO 104.9 FM (Nepal), K107 FM (UK), VBRO Radio (Belgium), C103 FM (Ireland), Radio Slunj (Croatia), Canalside Radio 102.8 FM (UK), Isabelle FM 91.3 / 102.9 (France), Radio Ariane 107.6 FM (Belgium), RADIO SEVEN (Spain), Antenne Niedersachsen (Germany), Deutschlandfunk (Germany), Radio Wuppertal 107.4 FM (Germany), Radio TRL (Belgium), WIN Radio (Belgium), Bradley Stoke Radio 103.4 (UK), IDFM Radio Enghien 98.0 (France), Radio Riks Oslo 101.1 FM (Norway), Radio L 104.2-107.4 FM (Norway), Radio Askøy (Norway), Revival FM (UK), Isles FM (UK), Radio Ringkøbing (Denmark), 902 FM (Denmark), Skaga FM 105.6 (Denmark), Radio Viking 101.4 FM (Sweden), CBAA Good Morning Country (Australia), Todays Country 94One (Australia), Radio Nibenitten 101.7 FM (Denmark), Kringvarp Føroya 89.9 FM (Faroe Islands), Radio 3 Bodø 104.9 FM (Norway); Radio Monumental 96.5 FM (Nicaragua)…JUST A SAMPLING, and countless more world stations (*based on reported downloads and airplay).
Here are a few John Krondes Radio Streaming and Download Links (includes A DREAM FOR PEACE, THE END, and 2 Radio Specials)

CDX Nashville: https://us12.campaign-archive.com/?e=__test_email__&u=662b4c46b7c6bca79a05dfa9c&id=73dc6960ef

AirPlay Direct: https://AirplayDirect.com/music/ADreamForPeace/

https://AirPlayDirect.com/elvisaliveradiospecial

https://AirPlayDirect.com/johnkrondes

AirPlay Express: https://www.airplayexpress.com/airplay-express-apx90-2/
Follow John Krondes on Instagram, Facebook, and Twitter @johnkrondes. Check Out the John Krondes Interview on CMR Nashville (Europe's #1 Country Station), John Krondes TOP 5 Most Downloaded Songs On Radio, The Impossible Possible. Official Site https://johnkrondes.com.
HOLLYWOOD NEWS CENTER

Rock 'N Roll News Desk
Noble Love
Hollywood News Center
+1 310-420-8640
email us here
Visit us on social media:
Facebook
Twitter
LinkedIn
Instagram
Johny Patch Hollywood News Center News Report On John Krondes And The Elvis Hit Team


Originally published at https://www.einpresswire.com/article/652033757/john-krondes-and-elvis-hit-team-a-dream-for-peace-is-world-s-top-5-most-downloaded-radio-ac-song