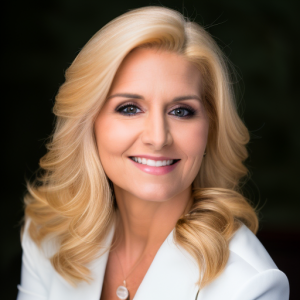 "Discovering a New Me" – Jill Ritchie's Journey with Southern Aesthetics
I wholeheartedly recommend Dr. Penelope Treece to anyone seeking outstanding medical care."
— Jill Ritchie
NEW ORLEANS, LOUISIANA, UNITED STATES, September 5, 2023/EINPresswire.com/ — Southern Aesthetics, a well-regarded cosmetic practice nestled in the heart of New Orleans, is proud to share a testimonial from a satisfied patient, Jill Ritchie. Ms. Ritchie, who has recently undergone a transformative medical journey under the expert care of Dr. Penelope Treece, MD, has taken the time to express her profound appreciation for the high caliber of medical care she received.
In her candid letter, Ms. Ritchie openly shares her initial apprehension and anxiety as she embarked on the path of seeking medical attention for her health condition after a surgery that ultimately endangered her life. It was, however, upon crossing the threshold of Southern Aesthetics that she felt an immediate sense of comfort, trust, and assurance, thanks to the welcoming, professional atmosphere meticulously cultivated by Dr. Treece and her team.
Ms. Ritchie acknowledges, "Your dedication to patient care is evident in every aspect of your practice, and it is something that sets you apart." This sentiment highlights the exceptional patient-centric approach that characterizes Southern Aesthetics, a practice known for going above and beyond to ensure each patient's well-being.
Throughout her treatment journey, Ms. Ritchie was particularly struck by Dr. Treece's unwavering commitment to providing the best possible care. Dr. Treece's extensive medical knowledge and remarkable expertise were evident as she carefully and comprehensively explained Ms. Ritchie's diagnosis, available treatment options, and potential outcomes. "You took the time to thoroughly explain… addressing all my concerns and uncertainties with patience and empathy," Ms. Ritchie shared, underscoring Dr. Treece's dedication to ensuring patients are fully informed and at ease.
One of the most notable aspects of Dr. Treece's approach, as highlighted by Ms. Ritchie, was her ability to genuinely listen. Appointments were never rushed; rather, they were an opportunity for Dr. Treece to attentively address Ms. Ritchie's questions and concerns, alleviating any fears or doubts with empathy. This approach empowered Ms. Ritchie and made her an active participant in her own healthcare decisions.
Beyond the exemplary care provided by Dr. Treece, Ms. Ritchie also extended her appreciation to the entire staff at Southern Aesthetics. From the friendly receptionists to the dedicated nurses, every person encountered at the practice contributed to a positive and comforting experience, further reflecting the ethos of patient-centric care that is at the core of Southern Aesthetics.
Ms. Ritchie concludes her heartfelt letter with a warm commendation, stating, "Dr. Treece, you are not only an exceptional doctor but also a remarkable human being. Your genuine concern for your patients, your ability to make them feel valued and heard, and your unwavering dedication to their well-being are qualities that make you stand out in the medical community."
In light of her exceptional experience, Ms. Ritchie wholeheartedly recommends Dr. Penelope Treece to anyone seeking medical care that is truly outstanding. Dr. Treece's expertise, compassion, and unwavering commitment to patient well-being are unparalleled, and she has not only made a significant difference in Ms. Ritchie's life but also set a standard of excellence in medical care.
Southern Aesthetics takes immense pride in having Dr. Penelope Treece at the helm, and her dedication to patient care continues to positively impact the lives of those she serves.
About Southern Aesthetics

Southern Aesthetics dedicates its practice to providing the highest level of quality in cosmetic surgery in a beautiful, comfortable, safe, and private environment. We have a dedicated, professional, and caring team in Metairie that takes pride in bringing out the you in be.YOU.tiful.
For media inquiries, interviews, or to schedule a consultation, please contact:
Penelope Treece, MD
Southern Aesthetics
+1 504-779-7749
[email protected]
Visit us on social media:
Facebook
Twitter
Instagram


Originally published at https://www.einpresswire.com/article/653279954/patient-of-southern-aesthetics-jill-ritchie-provides-testimonial-to-dr-treece-s-work