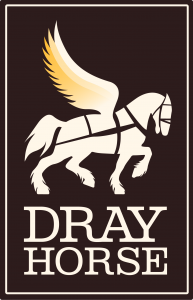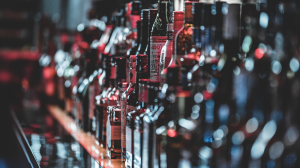 Drayhorse also formulates and bottles spirits, from creating unique blends to co-packing.
Launched by internationally experienced spirits entrepreneurs, Drayhorse offers canned cocktail formulation for restaurants and bars to meet the growing demand
Restaurants and bars are noticing the benefits of having RTDs behind the bar as well."
— Janzen Eagler
PHILADELPHIA, PA, UNITED STATES, October 26, 2023 /EINPresswire.com/ — According to various reports, the global spirit-based RTD market is expected to hit over USD 2.3 Billion worldwide by the year 2030 and is just a piece of a much larger RTD pie expected to reach almost USD 1,500 Billion which also includes non-alcoholic beverages such as coffees, teas, soft drinks, juices, and functional beverages. Drayhorse, a Philadelphia-based canning and bottling facility, is ready to meet the demand both locally and nationally by offering packaging and formulations services.
Experienced alcoholic beverages entrepreneurs, Jeff Diego, Janzen Eagler, and Nathan Whitehouse saw the need for a facility that not only offers packaging services for RTDs, but also offers formulation and advisory services, leading them to create Drayhorse.
"Retail or off-trade has already grabbed on to spirits-based RTDs and seen the exponential growth they have provided; now on-trade, or restaurants and bars are noticing the benefits of having RTDs behind the bar as well," says Janzen Eagler. "Offering RTDs ensures that patrons get the perfect cocktail every time and also creates efficiencies for bartenders which is especially important for high-volume restaurant groups and nightclubs," he continues. "The main issue is making sure their signature cocktails are translated into a canned drink that delivers the flavor and consistency beverage directors desire; and that's where we come in."
Drayhorse works alongside restaurant groups, world-renowned cocktail bars, and even celebrities to take their signature drink ideas and turn them into canned cocktails that can drive brand awareness, add new revenue streams, and increase customer loyalty. While off-premise or retail environments are thought of as the typical place for RTD purchases, 17% of patrons purchased an RTD while in a bar or restaurant from April-June of 2023, displaying that RTD consumers desire canned cocktails, even when out to dinner or having drinks with friends.
"The pandemic was the catalyst for creating Drifter," says Jeff Diego, co-founder of RTD brand Drifter Canned Cocktails, "but even after the bars reopened, Drifter continued to thrive." Diego continues, "As more brands popped up, the beverage directors and bar owners we had partnered with for our spirits brands wanted to package their signature cocktails. Drayhorse was created to not only meet the demand of packaging needs but help these innovators translate their drinks into canned cocktails they could deliver both on and off premises."
Drayhorse has become one of the go-to partners for any brand, restaurant group, cocktail bar, or celebrity who is interested in creating their own RTD. With licenses to package wine, spirits, and beer, they are able to formulate new spirits and blends as well as any canned concoction that comes their way. And while they work with national and international brands, they are passionate about working with local, emerging groups.
"We know what it's like to be a young beverage brand," says Diego, "Our goal is to help craft brands expand as well as be a pillar of the beverage community here in Philadelphia, hopefully opening a tasting room and producing our own spirits in the near future," he continues. "We're just looking forward to building something special and unique for both our global clients and the local community."
To learn more about Drayhorse, head to Drayhorse.co or reach out to [email protected].
Faye Postma
Project No. 9
+1 813-362-7217
email us here
Visit us on social media:
LinkedIn
Originally published at https://www.einpresswire.com/article/664133357/philadelphia-s-drayhorse-offers-custom-formulation-meets-rtd-canned-cocktail-demand