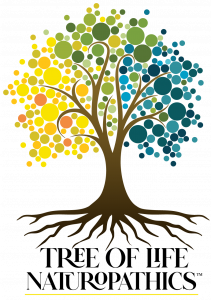 Naturopathic practice specializing in telehealth coaching & personalized wellness plans.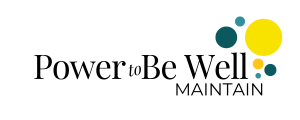 Naturopathic telehealth coaching program for ongoing personalized wellness.
Power To Be Well Maintain offers a personalized naturopathic wellness program with comprehensive assessment, coaching, supplements, and labs for optimal health.
Power To Be Well Maintain is my affordable natural alternative to a subscription Primary Doctor plan complete with monthly coaching & supplements plus annual labs."
— Todd Nelson, D.Sc.
DENVER, COLORADO, USA, November 4, 2023 /EINPresswire.com/ — FOR IMMEDIATE RELEASE:
Tree of Life Naturopathics unveils first-of-its-kind virtual wellness program: Power To Be Well Maintain
Tree of Life Naturopathics is now offering a virtual wellness program: Power To Be Well Maintain.
Taking a play from the allopathic medicine playbook—subscription primary doctor plans, Todd Nelson, D.Sc. has created Power To Be Well Maintain. It is an all-inclusive, personalized naturopathic wellness program that is designed to support clients in establishing and maintaining their health and wellness. This program is centered around a wholistic nature-based approach and includes the following:
Comprehensive health assessment intake,

An annual check-up with basic wellness lab work,

Monthly coaching with trusted naturopathic,

15-minute urgent virtual visit per month as needed, plus additional emails if required,

Client portal messaging access, and more.
"I know that finding someone you can trust who truly understands what your body, mind, and spirit are going through is essential. That's why I created Power To Be Well Maintain. I want to take the journey to wellness along with you, build a supportive relationship with you, and provide you with the guidance and coaching you need to live a healthy, fulfilling life. My philosophy as a Naturopath is not to treat the symptoms you are experiencing, but actually address the root cause of physical, emotional, and mental issues that are contributing to your overall wellness. With Power to Be Well Maintain, you'll have the tools and support to make informed choices about your health, guided by our reliable, nature-based approach. I want you to be empowered to create new healthy habits and live a life with vitality and energy, so you can fully enjoy the things that matter most to you," Todd Nelson, D.Sc, founder of Tree of Life Naturopathics.
For over 40 years Todd has served thousands in the greater Denver area as a Naturopath, author, radio host, and as engaging speaker. Todd believes that the choices a person makes each day – the way they eat, breathe, move, think, relate, rest, recreate, create, express, and work- determine how much wellness they will experience. These choices interplay with their genetics and environment to create the sum total of your health. Todd's passion is to empower his clients with the best tools possible, recommending, coaching, and supporting them as they make new choices in their daily lives. This practice can prevent illness, overcome health problems, and sustain optimal function every day.
The Power To Be Well Maintain program is offered as a monthly subscription for $497. To enroll, visit https://tolnaturopathics.com/maintain.
###
Tree of Life Naturopathics offers wellness coaching through personalized education, support, and inspiration to create optimal health and well-being. By helping individuals understand their bodies better, they provide access to natural health programs that are carefully planned for a person's own unique needs. Tree of Life Naturopathics has provided thousands of individuals and families with the very best holistic healthcare programs for more than four decades. Their ongoing commitment is to expertly guide their clients in recovering from health issues and achieving their highest level of wellness with safe, natural, cutting-edge programs, based in naturopathy and Functional Medicine. To learn more about Tree of Life Naturopathics, visit tolnaturopathics.com
Todd Nelson
Tree of Live Naturopathics
+1 303-969-3052
[email protected]
Originally published at https://www.einpresswire.com/article/665722699/tree-of-life-naturopathics-unveils-first-of-its-kind-virtual-wellness-program-power-to-be-well-maintain