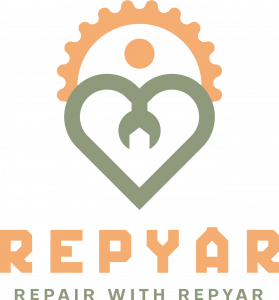 Guwahati Based Startup Motoserv becomes Repyar: A transformative shift towards innovative automotive solutions for individuals and organizations.
GUWAHATI, ASSAM, INDIA, August 15, 2023/EINPresswire.com/ — Motoserv, the automotive service startup in Guwahati, is thrilled to announce its transformation into Repyar. The name Repyar is an Indianized word. Repyar means Repair with Pyar or Love. As a startup Motoserv's learnings and experiences have metamorphised into Repyar to embrace a wider horizon of possibilities.
While remaining committed to providing exceptional value to car owners through Doorstep car repair and maintenance and roadside assistance Repyar is introducing innovative B2B offerings.
A Strategic Evolution:
The decision to rebrand from Motoserv to Repyar was driven by a strategic vision to evolve and diversify the company's services. Repyar's new identity encapsulates the company's commitment to revolutionizing automotive care and its aspiration to offer comprehensive solutions for both individual car owners and organizations in Guwahati and beyond.
A Holistic Approach:
Repyar's evolution is not just a name change; it's a transformative shift that highlights the company's determination to cater to a wider audience while strengthening its core values. By venturing into B2B offerings, Repyar is set to address the needs of organizations seeking efficient and reliable fleet maintenance solutions, thus expanding its sphere of influence.
Stress-free Car Repair:
For existing car owners, Repyar remains the trusted partner that delivers value for time and money. The rebranding reflects the company's dedication to providing seamless doorstep car repair services, ensuring that every car owner's journey is smooth and hassle-free. The focus on transparency, convenience, and expert mechanics remains unwavering.
A Promising Future:
Repyar represents a new chapter in our journey. Our rebranding signifies our commitment to serving the diverse needs of car owners and businesses alike. We believe that by embracing innovation and fostering strong relationships, we can drive positive change within the automotive ecosystem," commented Subrata Bhowmik, CEO and Co-founder of Repyar.
A Platform for Automotive Technicians:
"At Repyar we focus on the all round development in the life of a Mechanic. Our platform would be loved by mechanics to come on board as experts and our Partner app would allow them to work better. With Repyar, we're also dedicated to bringing respect and opportunities to the unorganized car repair experts and mechanics who form the backbone of our robust service line. They have been the driving force behind our success, and we're proud to empower them further." commented Pranjal Gogoi, COO and Co-founder of Repyar.
With Repyar, the possibilities are limitless. The rebranding is a testament to the company's unwavering dedication to automotive excellence and its determination to play a pivotal role in the evolution of vehicle care.
For more information on Repyar and its transformative services, please visit www.repyar.com.
Media Contact:
Sourav Das
[email protected]
+918851846173
Sourav Das
Garage 365 Automotive Private Limited
+91 88518 46173
[email protected]
Visit us on social media:
Facebook
Twitter
LinkedIn
Instagram


Originally published at https://www.einpresswire.com/article/649963268/guwahati-based-car-repair-startup-motoserv-rebrands-into-repyar