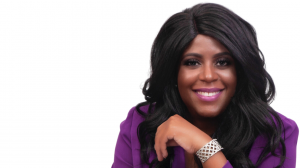 Empowering Black Women: Live Series Unveils Insights on Anxiety During Mental Health Awareness Month
Through my live video series, I aim to empower Black women to conquer anxiety, prioritize mental health, and excel in their careers."
— Dr. Twanna Carter
MARYLAND, USA, May 22, 2023/EINPresswire.com/ — Twanna Carter, PhD, an International Coaching Federation (ICF) professional certified coach (PCC) and anxiety coach, has been making waves throughout Mental Health Awareness Month with her transformative live video series. Aimed at helping Black women manage anxiety and improve their overall mental well-being, the series has garnered significant attention and praise for its valuable insights and practical tips. With each episode, Dr. Twanna equips viewers with the tools they need to excel in their careers while maintaining optimal mental health.
The live video series, which airs every Wednesday, has captivated audiences eager to learn effective strategies for thriving in the face of anxiety. By delving into topics specifically relevant to Black women, Dr. Twanna has shed light on the unique challenges they may encounter and provided actionable solutions to overcome them. Among the captivating episodes were "Addressing Workplace Stress for Black Women: 5 Common Anxiety Triggers and Effective Strategies to Overcome Them," "Discover the Path to Mastering Anxiety-Driven Perfectionism and Overthinking," and "Unlock the Secret to Managing Up with Confidence – Even When Anxiety Hits."
For those who missed any of the series, replays are available on Dr. Twanna's YouTube channel, ensuring that valuable knowledge and insights can be accessed at any time. The engaging sessions have resonated with viewers from diverse backgrounds, sparking a sense of empowerment and fostering a supportive community.
As a highly qualified coach with a wealth of experience, Dr. Twanna Carter has made it her mission to uplift and support Black women across various industries, including finance, healthcare, technology, and non-profit organizations. Through her Mental Health Awareness Month Live Series, she is driving a nationwide movement to prioritize mental health and well-being among Black women.
Don't miss the upcoming live video, "Unlock the Secrets to Avoiding Burnout: Master Your Energy and Thrive in Life!" scheduled for Wednesday, May 24th at 8:35pm ET. Dr. Twanna will reveal invaluable insights and techniques for maintaining energy, preventing burnout, and achieving personal and professional success.
To join the live series or catch up on previous episodes, visit Dr. Twanna's YouTube channel and subscribe for updates.
Twanna Carter
Twanna Carter Professional & Personal Coaching, LLC
+ +1 4109147749
[email protected]
Visit us on social media:
Facebook
Twitter
LinkedIn
Instagram
YouTube
TikTok
Other


Originally published at https://www.einpresswire.com/article/634908759/twanna-carter-professional-personal-llc-hosts-mental-health-awareness-month-live-series-for-black-women-about-anxiety