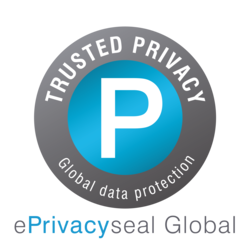 New Customized Reporting, Measurement Auditing, Sankey Diagrams, Directional Antennas, and GDPR Recertification
BlueZoo products deliver the best combination of accuracy and cost, while maintaining complete privacy. No other passive Wi-Fi occupancy detection product provides this auditing capability."
— Bill Evans, BlueZoo's CEO
ORLANDO, FLORIDA, UNITED STATES, June 15, 2023/EINPresswire.com/ — BlueZoo, the innovator in foot traffic measurement and analytics solutions, today announced BlueZoo Summer 2023, with new features to further improve the accuracy of audience and occupancy measurement..
Customized Reporting for Streamlined Operations

BlueZoo's new Reporting system packages analytics for scheduled delivery by email. Analysts define the contents of the report and the frequency of delivery, whether daily, weekly, or monthly. Visualizations can contain any combination of sensor data using BlueZoo's facilities to manage arbitrary groups and spaces.
Auditing for Enhanced Measurement Accuracy

BlueZoo now empowers its customers, and even third parties, with auditing capabilities to validate the accuracy of sensors and provide concrete evidence of measurement correctness to stakeholders, including advertisers. Users collect ground truth using the BlueZoo mobile application which is compared in real time to the sensors' audience measurements.
"BlueZoo products deliver the best combination of accuracy and cost, while maintaining complete privacy for mobile phone owners, " explains Bill Evans, BlueZoo's CEO. "No other passive Wi-Fi occupancy detection product provides this auditing capability."
Sankey Visualizations for Efficient Space Design

The BlueZoo dashboard now includes Sankey diagrams (see screenshot) to visualize the movement of people from zone to zone in a large space, such as a shopping mall or airport. These visualizations provide valuable insights into the impact of signage and other factors on pedestrian traffic flow, including construction, parking redesign, neighborhood evolution, and landscaping. Mall owners can now quantitatively assess the effectiveness of their efforts to manage retail traffic.
Directional Antennas and New Enclosures for Precise Location Detection

BlueZoo customers have long used directional (i.e. high gain) antennas to prescribe a smaller detection zone, comparable to the conical detection zone of optical cameras. For example, directional antennas are ideal for measuring the number of persons in front of advertising signage, rather than around the signage in all directions. Wi-Fi detection of mobile phones delivers audience measurements without the privacy concerns introduced by cameras.
To further enhance this feature, BlueZoo introduces two new enclosures: a ceiling-mount enclosure for indoor usage and a post-mount enclosure suitable for both indoor and outdoor settings. These enclosures house sensors equipped with directional antennas and can be powered through either PoE or USB.
GDPR Recertification Confirms Privacy Protection

In May 2023, following a comprehensive biennial review, ePrivacy GmbH granted BlueZoo its ePrivacySeal Global, certifying that BlueZoo products are GDPR-compliant, a critical differentiator in today's privacy-conscious landscape. This certification affirms that BlueZoo's products are fully compliant with the General Data Protection Regulation (GDPR), a critical differentiator in today's privacy-conscious landscape. By choosing BlueZoo solutions for foot-traffic measurement, consumers, advertisers, and OOH advertising networks can be confident in their adherence to the highest standards of privacy. ePrivacy GmbH is a Hamburg, Germany-based compliance agency that reviews software compliance for adherence to the highest standards of privacy.
"Consumer privacy is a critical concern for our customers," said Eduardo Dávila, CEO of NetMX. "The audit of GDPR compliance by ePrivacy backs up our privacy claims with an independent certification and reassures our customers. As a systems integrator operating in both Europe and the Americas, respect for consumer privacy is a foundation of our business."
Availability

BlueZoo Summer 2023 will be generally available in July. However, the new release is already accessible for a preview. To experience a live demo of BlueZoo Summer 2023, schedule a session at: bluezoo.io/bz2023.
About BlueZoo, Inc.

BlueZoo Inc. delivers foot traffic analytics services to customers in the out-of-home advertising, retail, and insurance industries. BlueZoo has deployed thousands of sensors to hundreds of customers throughout the world and its products are protected by 6 patents. Customers include JCDecaux, Sodexo, and Executive Channel Network. All BlueZoo products are GDPR compliant and regularly audited by ePrivacy of Hamburg, Germany. BlueZoo is based in Menlo Park, California, and is funded by Fusion Fund.
Frederic Renard
BlueZoo, Inc.
email us here
Visit us on social media:
Facebook
Twitter
LinkedIn
YouTube
BlueZoo Dashboard – Overview


Originally published at https://www.einpresswire.com/article/639262227/bluezoo-summer-2023-delivers-major-upgrade-to-foot-traffic-analytics-solution