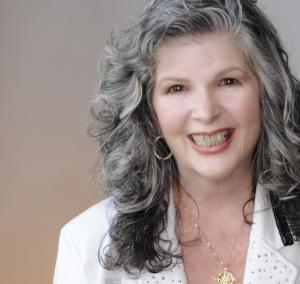 "IF ONLY" takes readers of all ages on a journey of hope, love and trust
IF ONLY is meant to inspire and uplift, and to remind readers that Faith can help us overcome any obstacle."
— Deborah Weed
JUPITER, FLORIDA, US, May 1, 2023/EINPresswire.com/ — The award winning author and artist and the Founder of the Self-worth Initiative, Deborah Weed, is excited to announce the release of her newest book, "IF ONLY." Described as "a book to lift humanity," "antifreeze for the soul," and a "must-read for all ages" by New York Times best-selling authors and wellness experts alike, Weed's latest literary triumph combines exquisite illustrations with imaginative copy to help readers of all ages to know how much they are loved.
"I hope this book can help people who are struggling to find inner peace in this world of uncertainty," said Weed. "IF ONLY is meant to inspire and uplift, and to remind readers that Faith can help us overcome any obstacle."
Weed's latest illustrated tale centers around Snowflake's struggles with physical limitations and fleeting love. However, with guidance from Faith, Snowflake learns to embrace new opportunities and head into the unknown with courage, hope, and a full heart.
The book's main message is a personal one for Weed. The award-winning artist, author, and children's programming creator struggled with physical and emotional challenges for three years and found herself saying "if only" more often than not. It was not until she examined her own situation that she realized this mindset, bound by limitations, spanned far beyond her. So, she took action, put pen to paper, and IF ONLY was born.
"In the end, I want this book to be a testament to the power of the human spirit," said Weed. "We all have the strength to overcome our challenges and find the possibilities waiting for us on the other side."
"IF ONLY" is now available for purchase on Amazon. Deborah is available for remote or in-person interviews to talk more about her new book, the Self-Worth Initiative's work with children and families, and the growing demand for this type of motivational programming.
As a show of goodwill, a contribution will be made to AwareNow for every book sold. AwareNow's mission is to create and sustain positive social change with content that educates and empowers. Through our AwareNow Magazine, Podcast, Productions & Campaigns, we raise awareness for causes one story at a time.
For media inquiries contact [email protected] or call 786.564.2549. To learn more, visit selfworthinitiative.net.
More About Deborah Weed
Deborah Weed is a motivational speaker, award-winning author, artist, and founder of the Self-worth Initiative, on a mission to foster self-worth so that children and their families can learn to embrace the truest forms of themselves by being authentic, energized, and joyous. From popular children's books and interactive musicals like Paisley's Last Quill, The Luckiest Penny, and the Sticky Bun Bandits, to transformational coaching and dynamic speaking engagements, her work has helped thousands of people ignite their spark and know their worth.
###
Deborah Weed
Self-worth Initiative, LLC
+1 786-564-2549
[email protected]
Visit us on social media:
Facebook
LinkedIn
Instagram
YouTube


Originally published at https://www.einpresswire.com/article/631157872/deborah-weed-releases-inspirational-book-to-lift-humanity