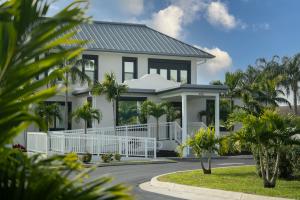 CuraSouth Medical Detox Center in Largo, Florida Now In-Network with Cigna
LARGO, FLORIDA, UNITED STATES, November 10, 2023 /EINPresswire.com/ — CuraSouth, Largo, Florida's premier detoxification center, is pleased to announce its new partnership with Cigna, one of the country's top health service companies. Effective immediately, clients with Cigna insurance can now access CuraSouth's comprehensive detoxification services as an in-network provider.
The collaboration underscores CuraSouth's ongoing commitment to expanding access to quality detox services for residents in Largo and the surrounding areas. By joining forces with Cigna, CuraSouth takes a significant step in removing financial barriers that might prevent individuals from seeking the medical care they need.
"CuraSouth's primary goal has always been to provide exceptional and compassionate care for individuals battling addiction," said Billy LaBare, Director of Operations at CuraSouth. "By becoming an in-network provider with Cigna, we are reinforcing our promise to make our detox services more accessible and affordable for those in need."
The partnership with Cigna brings with it numerous advantages for Cigna-insured individuals:
Ease of Access: Clients can now enjoy streamlined admissions processes with reduced paperwork and faster approvals.
Financial Relief: Being an in-network provider means lower out-of-pocket expenses for clients, making critical care more affordable.
Continuity of Care: Clients can now transition more smoothly between detoxification and other in-network treatment services, ensuring consistent and comprehensive care.
About Cigna
Cigna is a global health service company dedicated to improving the health, well-being, and peace of mind of those they serve. With a vast network and commitment to personalized care, Cigna is a trusted partner for millions seeking quality healthcare solutions.
About CuraSouth
CuraSouth is a premier medical detox center in Largo, Florida, dedicated to helping individuals overcome substance use disorders. With a team of experienced professionals and a combination of medical and therapeutic services, CuraSouth provides a safe and nurturing environment for clients to begin their journey to recovery.
"This partnership is more than just a business collaboration," added LaBare. "It's about making a real difference in our community. With the support of Cigna, we're ensuring that more individuals can embark on a path to recovery, free from the financial stress that often accompanies medical care."
Donald Prince
Guardian Recovery Network
+1 5615739944
email us here
Visit us on social media:
Facebook
Twitter
LinkedIn
Instagram
YouTube


Originally published at https://www.einpresswire.com/article/667682508/curasouth-medical-detox-center-in-largo-florida-now-in-network-with-cigna